Canceling an Audio Post
After the content has been scheduled to be pushed to the selected audience, the status under the Manage column will change from Post to Cancel. The Cancel option can be selected in order to cancel or edit the scheduled content before it is posted. Once the content has been posted, the Cancel status under the Manage column will change to Repost.

Listen to or

Edit Previously Recorded Audio
To listen to previously recorded audio, click the ID number of the audio you would like to listen to. A box titled Edit Audio will then pop up. From this pop-up box you will be able to modify the title of the audio, change the category the message belongs to, listen to the previously recorded audio, or delete the audio.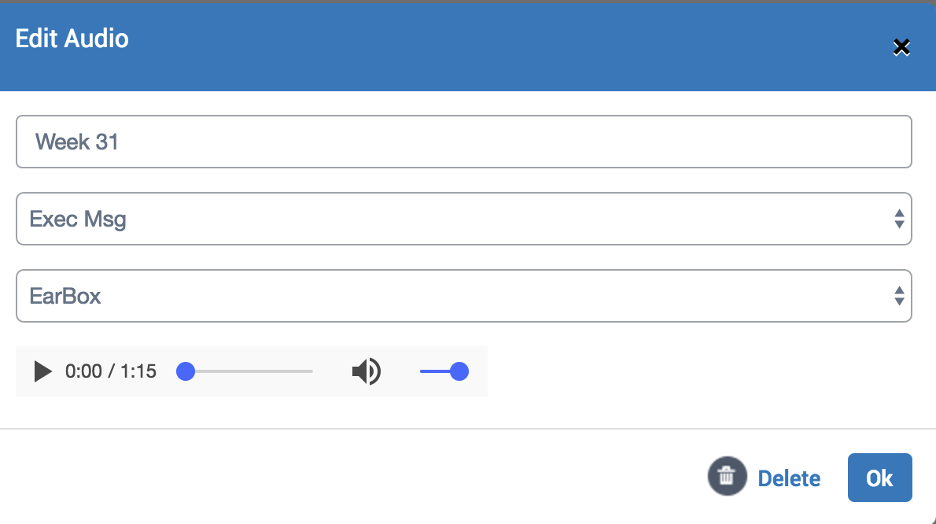 When finished listening to or editing your audio click the OK button at the bottom right corner of the pop-up box. After clicking OK you will be returned to the CDM Homepage.
For any additional questions or information, please contact Customer Support.